Brevity.  Clarity.  Subtext.
In reading the work of some of the more influential screenwriters of the last few decades, one thing (with a few exceptions) holds true across the board. These top-tier writers are both thrifty with their use of words, yet also able to convey so much more than most with the words they commit to the page. Sure, every writer knows about subtext, yet some are true experts at crafting dialogue and descriptives that can fill a reader's mind with a full-frame of information from just a few brief lines.
Be Clear. Be Concise. Be Creative.
The Script Lab recommends "The Three C's" as a simple guideline to keep in mind. Now if you've read my previous posts, you know I'm not a believer in following cut & dry methods (and don't get me started on Save the Cat), but I do believe "The Three C's" is actually a useful and easy to remember tool when you find yourself questioning if something is perhaps too wordy, too vague, or too bland.
For an example, let's turn to arguably the most well known script from the legendary William Goldman. I'll link the shooting script (there's a bit more included in shooting scripts, such as direction for camera and whatnot, but you'll get the idea). Look at the economy of words, the quality of words chosen, and the mental picture painted with them.
Goldman's writing is a classic example of The Three C's well before that was even a thing. His writing is Clear and Concise with not a wasted sentence as he crafts the world, the scene, and the dialogue, yet even his shortest of lines has that Goldman Creativity. The man had a way with words, on that we can all agree. If anyone says otherwise, I have but one word for them…
For further insight into screenwriting, as well as occasional amusing nuggets, The Bitter Script Reader Twitter feed can provide an enjoyable barrage of quips and commentary that are often surprisingly on-point.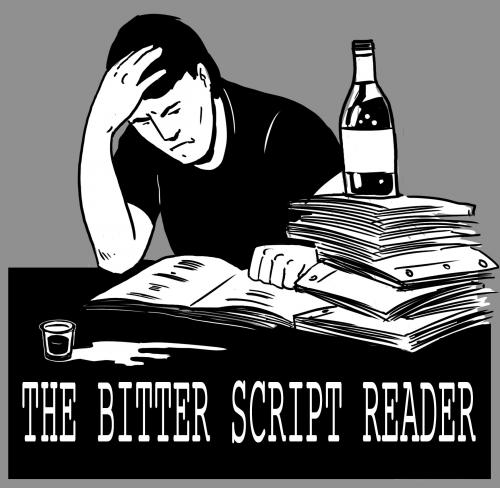 He's been an industry script reader for a decade and his exchanges with fellow readers can be downright hilarious. You'll likely notice that followers of the "more is more" and "fill the page, let the reader figure it out" school of writing tend to be pet peeves of the pro-reader crowd. In other words, the pros tend to agree, Less is More more often than not.